Request Land Survey

About Us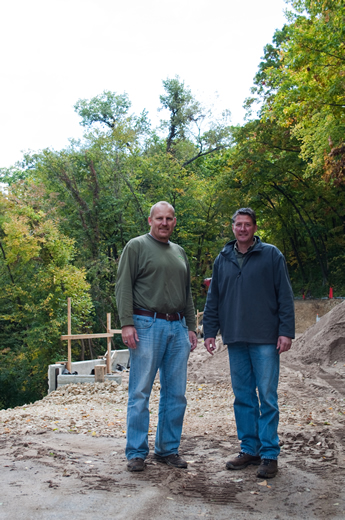 Professional Registered Land Surveyors
The experience and training of our registered land surveyors is provided for your reference.
Christopher W. Fechner, RLS
• Over 15 years as a professional Land Surveyor
• Registered Land Surveyor since 1999
• Logan High School Graduate 1984
• Bachelor of Science Degree from UW-La Crosse 1990
• Associate Degree from Nicolet College in 1995
• Member of the 1985 National Championship UW-La Crosse Football Team
• Member of the Wisconsin Society of Land Surveyors
• Member of the Western Chapter - Wisconsin Society of Land Surveyors
History of Coulee Region Land Surveyors
Michael Harding and Christopher Fechner purchased the firm formerly known as Solberg & Associates, Professional Land Surveyors, in 1998. The firm had been in existence since 1960, operating at that time for over 35 years. To increase the services and opportunity to better serve customers in the Coulee Region, they have brought advanced technologies to the practice that include computer-aided drafting and design (CAD) and the use of global positioning systems (GPS).
Our desire is to continue delivering professional and accurate survey services to you while building our services offered through our growing knowledge of this field.
If you have any other questions or need more information please contact us or visit our customer testimonials.

Website Strategy, Design, Development & Hosting by
the
idea
center
.